Drywall Measured Cutter
$49.95
$98.99
Save $49.04
Detail Product
Carpentry will never be the same again with the new DRYWALL MEASURED CUTTER!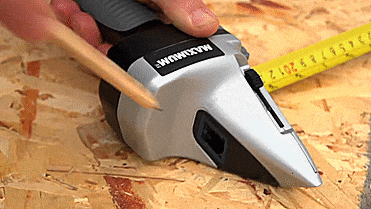 Drywall Measured Cutter is a COMBINATION of a RECTRACTABLE BLADE and a MEASURING TAPE that PROVIDES you to MEASURE the piece length and CUT it the same time. The THREE IMPORTANT TOOLS in ONE TOOL such as the HEAVY-DUTY MEASURING TAPE that has a SECURE LOCK, the SHARP RETRACTABLE utility BLADE, and a HOLDER for the CARPENTERS PENCIL providing you a PROFESSIONAL RESULT in LESS TIME.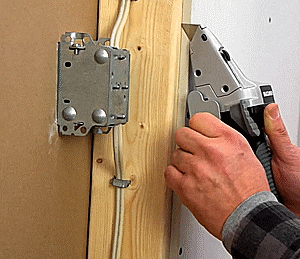 Drywall Measured Cutter has a DURABLE DRY-CAST METAL, and ABS head and RUBBERIZED HANDLE that MAXIMIZES the BALANCE and CONTROL. It is LIGHTWEIGHT as it is just under 1lbs. It is STAINLESS. No need for MEASURING by HAND, No more MESSY CHALK LINES and No need for STRAIGHT EDGES. This tool also works for Floor tile, Carpet, linoleum, Wood Flooring, Insulation, Wood Paneling, Plywood, Ceiling Tile, Roof Shingles, and other materials.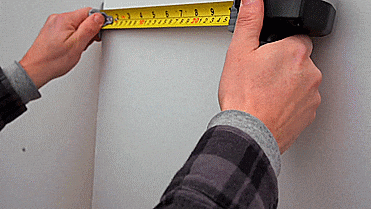 Drywall Measured Cutter is EASY and SAFE to USE, simply pull out the tape measure from the body of the device with the blade on the end of where you need to measure from, lock the tape measure in place using the tab by your thumb, and physically move your locked-in measurement to your piece of drywall. You can then just drag the blade and the edge of the tape measure simultaneously for a perfect cut every time.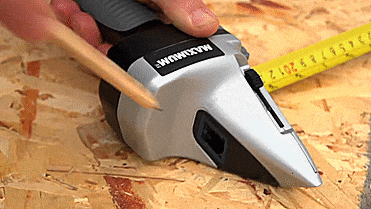 The body of the drywall axe is made from durable die-cast metal, and the grip is made from ABS rubber for a perfect grip, added ergonomics, and comfort.
Product Dimensions:

9.5 x 3 x 2.5 inches ; 13.8 ounces

Package Included:
Drywall Measured Cutter x 1pc